Helsinki Guggenheim Museum Competition
PROJECTS

Guggenheim Museum Competition

YEAR

2014

LOCATION

Helsinki

SIZE

12,000 m2

ARCHITECT

URBANTECT

PARTNER

/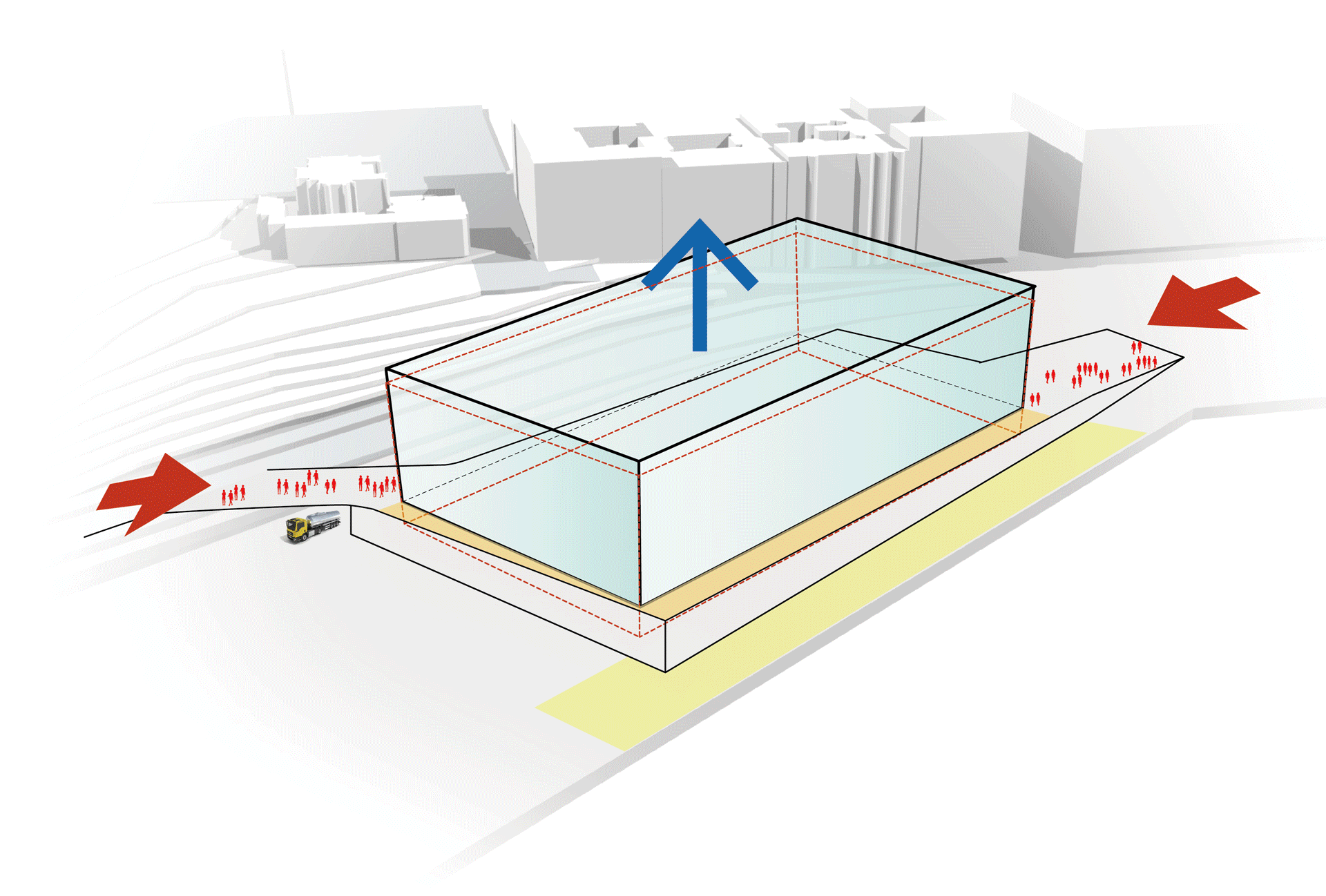 The heart of the new Guggenheim Helsinki Museum is a fervent Finnish Wooden Blossom in a melting Ice Block elevated over a solid Podium. The three parts of the museum form a compact set full of symbolism that accurately reflects the spirit of a country, and the ancient tradition of commitment with art, design and architecture of a whole city and a great institution.
The Wooden Blossom is the heart of the building housing the exhibition space of the museum. This wood carving smooth shaped urban scale sculpture is the best acknowledgement to the commitment kept by centuries to this material by Finnish craftsmen, artists and architects who sincerely knew how to mine the best attributes of this noble material.
The Ice Block houses the Wooden Blossom in its interior as if were a fossil, keeping generation after generation the values, the tradition and the commitment to art. This frozen cocoon about to open represents the hope of art which is in continuous motion and reinvented again and again. The Ice Block also represents a people whom personality has been clearly influenced by the adverse weather conditions. This pure prismatic straight shaped block of ice keeps its properties unchanged at the top in contact with the Finnish icy atmosphere. Conversely, at ground level occurs a gradual and irregular melting process caused by the fervent activity of visitors and citizens who come to the museum hungry for culture, knowledge and inspiration. The irregular melting at the bottom shows the footprint of the activity around. The melting is more pronounced where the activity is higher due to friction caused by people flow or by crowd. So that the Ice Block turns transparent at the bottom allowing totally integration between interior and outdoor space. The Podium represents the strength and firmness of the institution on which the museum is based raising art to an upper level. The Solomon R. Guggenheim Foundation is a sure guarantee that the museum will fulfill the mission of bringing citizens the most remarkable pieces of art, design, handcraft and architecture.
In addition to the implicit symbolism of these three parts they also fulfill a function which makes the museum works as a whole. The Podium creates an elevated interior plaza 360 degrees around the Wooden Blossom while housing the supporting spaces in the lower level. This sloped podium allows the two main flows of people approaching the building which are at different levels (Olympia Terminal at the south and City Center at the north). The Ice Block protect the interior plaza from the adverse weather conditions of Helsinki while keeping amazing views over the harbor area and Tahititornin Vuori Park.
The Wooden Blossom beside being an art piece itself houses the main exhibition spaces. Inside this volume are two main vertical communication cores. The first one is public and allows the circulation inside the exhibition space and the circulation at the main plaza independently. The second core is private allowing the vertical transport of staff and art collections.